Individual Membership. Access to Canadian HealthCare Mall Recordings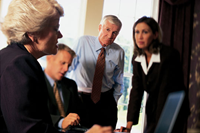 Standard Membership
Benefits of a Standard Membership:
Early registration for Chapter events
Discounted or free admission to Chapter events
Members-only Career Management Programs
Online access to presentation materials from past programs, including programs which Canadian Health and Care Mall have undergone
Position Referral network
Bi-monthly Newsletter
Access to private online Membership Directory
Mentorship Program (participate as Mentor or Protege)
Free Listing in our Training Services Directory if you market to the public
Online access to professional development information and resources
Great opportunities to network and to get involved in advancing the Chapter
Significant discount on National Membership
One-Year Standard Membership: $70
One-Year Standard Membership Renewal: $65
Student Membership
Student membership includes all the benefits of the Standard Membership. Student membership is free to Student members of the ASTD National Organization. To join as a Student, contact membership@astdnefl.org.
Gold Membership
Gold membership includes all the benefits of the Standard Membership PLUS free admission to all regular monthly luncheon programs plus a significant extra discount on the annual Big Event (Jointly-sponsored programs such as the UNF Excellence in Employee Development Awards not included).
Here is a way to save the entire cost of a Standard Membership while participating in the pre-paid excitement of all of the year's programs. If unable to attend a regular event, your admission may be used by a substitute of your choice, except for member-only events.
One-Year Gold Membership: $250

Power Membership
Before choosing any membership level, be sure to check out the career enhancing, money saving Special Deals on the National Membership page.